Happy Friday to all those that had to work this week! We're coming at you live from the lake, so we'll share some Fiddlehead Fashion throwback photos of our job site visits last week.
The first rule of going to the job site is ALWAYS bring the right shoes. But as you can tell from Drea, sometimes we just do what we want. Fashion knows no limits. Jen Swapped out her wedges for a pair of quilted leather slip on sneakers. The first image is from a new Wyzata build, and the fireplace is going to have custom metal work from Tom Kelley. The ceiling will incorporate beams, but we don't want to give away too much just yet.
Jen is wearing a dress with fabulous details from Sea. This is a brand that everyone needs to check out; it's boho chic. Think of Free People for the working woman that likes to grab a glass of wine with friends after work. Here, we're in Edina adding the finishing touches, and we can't wait to show you what it looks like now! Stay tuned, we should have some reveal images coming soon.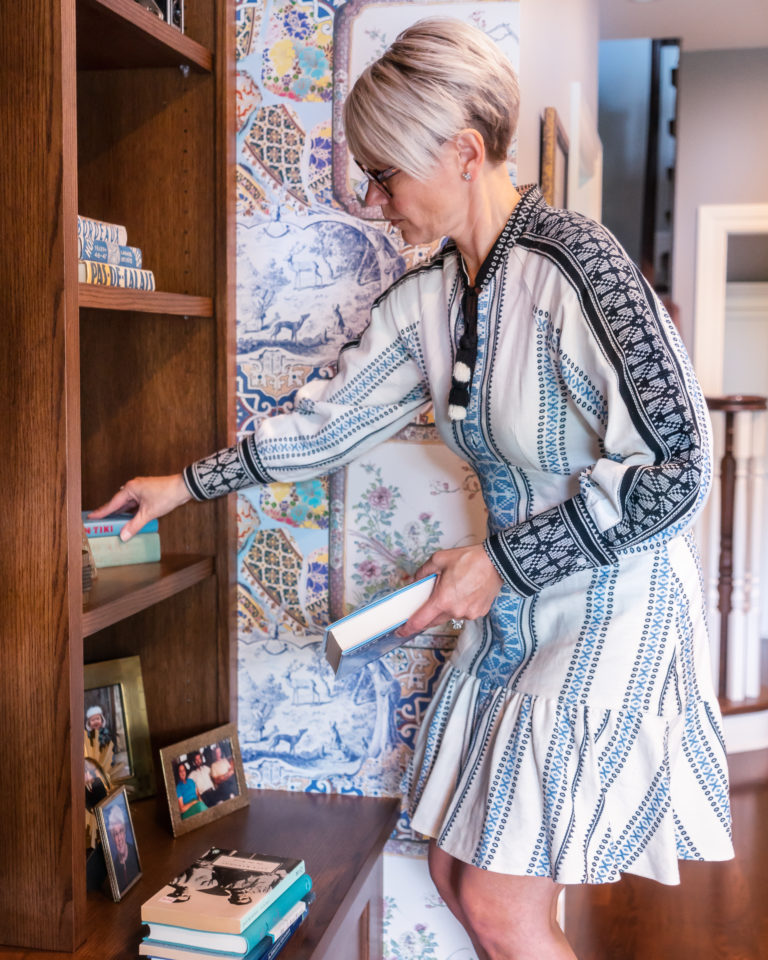 Drea was obviously unimpressed with something going on, maybe the fact that we had to find a new spot for this ball? We think it'd look better with some distressing, so bring out the cheese grater! Anyway, you can't go wrong with classic white denim and a chambray tunic that has a pop of color. The poms add a fun element to this classic ensemble, but we will warn you to stay away from cats in this one. We're more dog people anyways. The jeans we linked for you are a high rise style from Madewell. We hope you guys have a great weekend relaxing. Our tip for everyone is to take some time away from technology, and spend more time with the people around you. We'll see you next Friday for more Fiddlehead Fashion!